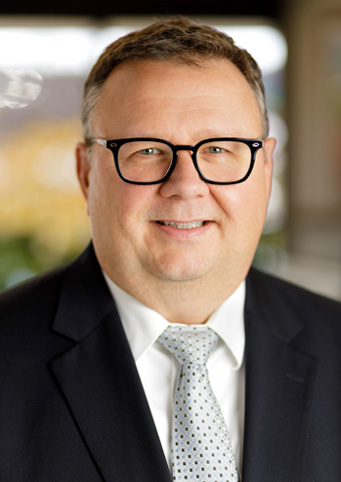 Shawn enjoys a broad wealth of knowledge and experience in litigating real estate disputes, insurance matters, and contract disputes. This knowledge and experience stems, in part, from his career-long involvement with real estate and title insurance.
On countless occasions, title insurers have retained Shawn to represent and defend their insureds in real estate disputes. The opportunity to represent these clients exposes Shawn to real estate issues of every shape, kind, and color. The fact that insurers trust Shawn to serve their insured's needs is a testament to the fact that Shawn is well-suited to handle your real estate disputes.
Shawn also has extensive experience analyzing insurance coverage issues and representing insurers in litigating coverage issues. In handling these types of matters, Shawn brings a unique, practical perspective to the table. At one point in his career, Shawn founded a title insurance agency for a client and managed its day-to-day operations. This opportunity to work in the "front of the shop" serves Shawn well today. He is better prepared to investigate, understand, and analyze the complex fact patterns that frequently exist in real estate and insurance disputes.
Another specialty of Shawn's is collecting money owed to his clients under contracts. Shawn has represented a variety of individuals, business owners, banks, mortgage companies, mortgage servicers, and debt buyers in lawsuits to recover money damages.

Shawn is a 1995 graduate of the University of Missouri's School of Communication, where he focused on speech theory and performance. He is a 1998 graduate of the University of Missouri's School of Law, where he was a Cedric E. Seigfried scholar. Shawn and his wife, Jennifer, have 3 children. When Shawn is not working or parenting, he enjoys golfing, all things Mizzou, and following the Kansas City Royals. He is also an amateur pit master whose brisket won 7th place in the only KCBS-sanctioned event he's entered . . . so far.
Undergraduate Education
University of Missouri-Columbia (Communication / Emphasis in Speech, 1995)
Legal Education
University of Missouri-Columbia (Juris Doctor, 1998)
Bar and Court Admissions
Missouri (1998)
Kansas (1999)
Illinois (2002)
United States District Court, Eastern District of Missouri
United States District Court, Western District of Missouri
United States District Court, Southern District of Illinois
Associations and Personal Affiliations
Member, American Land Title Association Title Claims Administration Committee
Member, Missouri Land Title Association Legislative & Judicial Committee
Past President, St. Charles, Missouri Chapter of the Mizzou Alumni Association
Publications & Presentations
American Land Title Association, The Docket, February 2016: "Missouri Appellate Court Preserves Remedies Induced to Grant Mechanic's Lien Coverage by Untruthful Sellers"
American Land Title Association, The Docket, June 2014: "No Liability Without Third-Party Claim"
American Land Title Association, The Docket, April 2014: "District Court Rules Non-Insured Loan Servicer Not Entitled to Defense"
American Land Title Association, The Docket, October 2013: "Massachusetts Supreme Court Addresses Insurer's Duty to Defend"
Presenter: "Title Insurance Claims", May 16, 2013
Construction Lending News, Volume 18, 2007: "Illinois Mechanic's Liens"